My year is filling up already, though January was over in the blink of an eye and February ran away with the spoon*. This weekend we're going camping for a couple of night in Halls Gap, after which I'll be doing a week long tour of the Wimmera region. Here is my schedule.
Tues 11th March
AM Stawell
PM St Arnaud
Wed 12th March
AM Warrack
PM irchip
Thurs 13th March
AM Dimboola
PM Kaniva
PM Writers/book group
Friday 14th March
Edenhope
Horsham
7.00pm Evening Dinner and being generally wildly fascinating, Horsham
Now I am sure you all need a little rest after reading that. (Especially when you realise how much driving is involved - go and have a play on google maps if you don't believe me). So here is a nice restful scene.**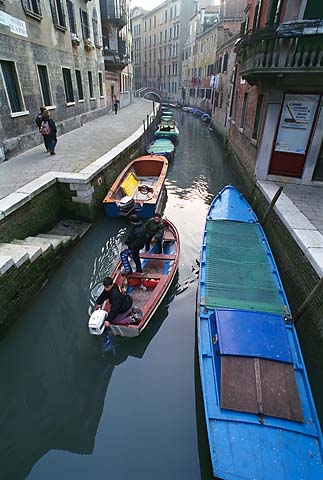 Which is also a segue of sorts.
Because one of the things that is booking up my year is an upcoming trip to Europe. YAY!! When Martin and I decided to have a second child and then radically downscale our wages so he could study for four years to become an overworked,
underpaid
, but spiritually nourished teacher one of the things we knew we were sacrificing was travel. I was especially sad when my sister announced she was getting married in Manchester and I knew I wouldn't be able to go. But now, due to some very generous friends offering to cater their wedding for free, Kylie has equally generously offered us some money to help us go.
So Frederique and I are going to embark on a whirlwind adventure, crossing the oceans. Fred has been invited to be a bridesmaid (in a low-key casual, may or may not happen on the day kind of way). And after the wedding we hope to have a week or two in Europe somewhere. I wish I could take Una and Martin too. It will be very sad saying goodbye to them for such a long time. I think my whole body will ache for Una.
My passport will be stamp happy, because in June
Kate
and I are going to the
Other Worlds conference
in New Zealand, where we will be presenting a paper/interviewing each other on the theme that in 'other world' fiction men travel and women transform.
Which is funny when, as it's shaping up, this is my year to travel.
*I stole that from my Random House editor Chris Kunz. She's funny.
**
More here.